All of your Omnilert pages are now 100% mobile-friendly. No special app or URL is needed.
Just use the same web address (URL) on both your computer and your mobile phone to access Omnilert from anywhere at any time.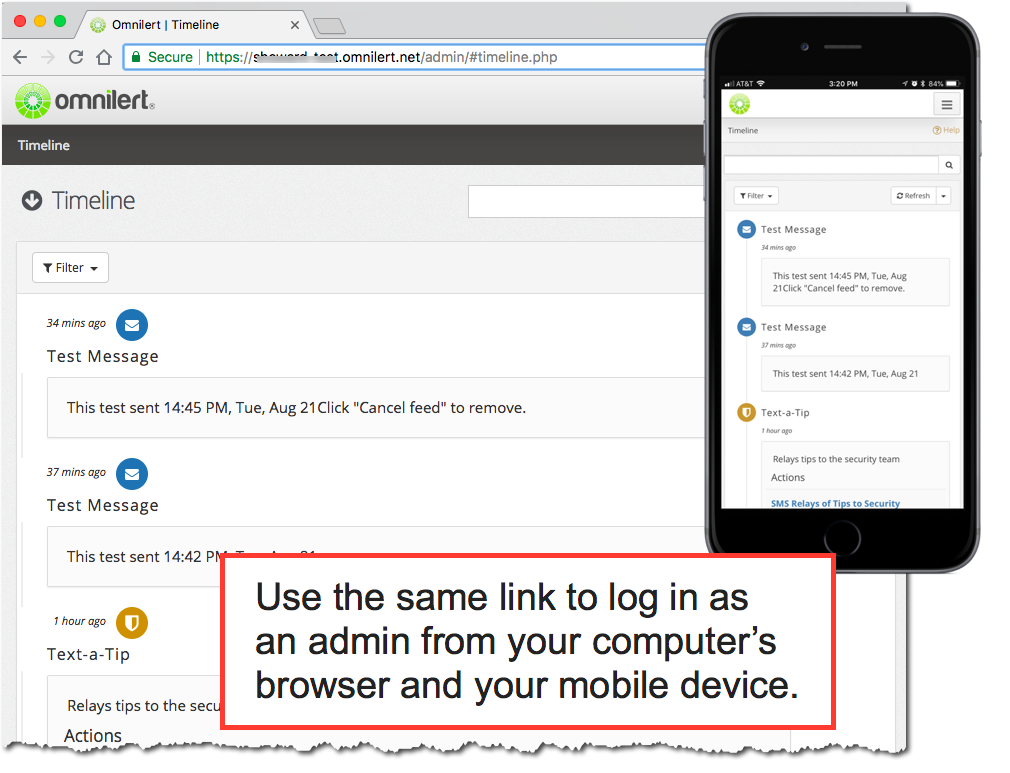 Tip: For quick access from your mobile device, add a link to your device's home screen.