A "Scenario" is a pre-scripted message (or multiple messages) that can be launched with a single click or via a trigger event.
The messages sent by a Scenario are pre-written as part of "Actions".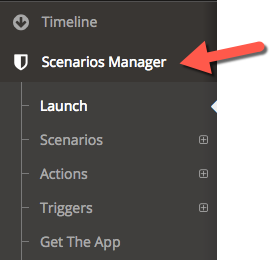 Scenarios allow for automation your most critical alerts. You can put many "actions" into a single "scenario". Once configured, you may assign scenarios to your admins so that they launch them when needed.
Scenarios can be launched from the Scenario Manager >> Launch menu of Omnilert's admin web portal or via the Scenarios app for iOS/Android.