In some cases, it may be convenient to pre-schedule a scenario to launch at a set date and time. For example, you may have a drill scheduled and wish to pre-set Omnilert to send the appropriate test message at that time.
To schedule a scenario to launch at a later date/time, simply select the menu option on the Launch button and then select the Schedule scenario option.

Then fill out the schedule to determine when Omnilert should launch the message.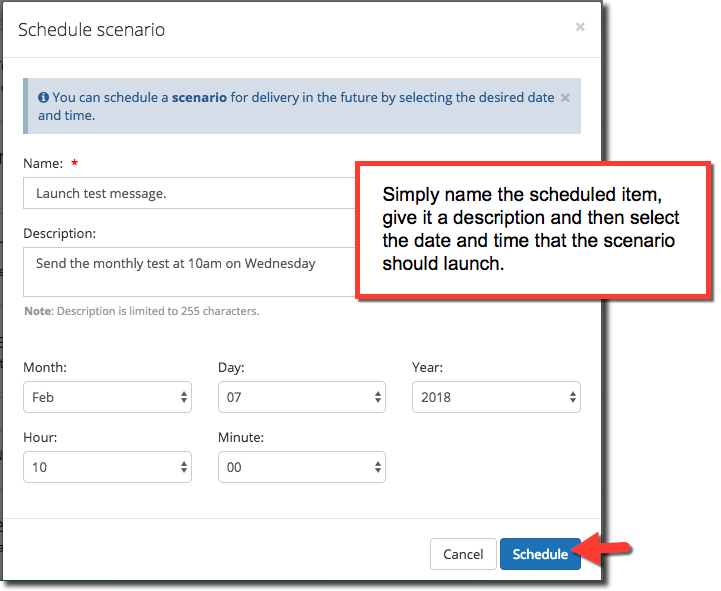 The scheduled message will then appear on the Scheduler section of the main menu as an active schedule.