The Scenarios app (iOS/Android) is designed to allow your admins to launch Scenarios from their mobile device using a simple, intuitive app. 
In order to configure your app to use your Omnilert account, you'll need the Account key, which is a special alphanumeric ID that will link your phone's copy of the app to your organization's Omnilert system.
The Account Key is located on the main menu of the admin portal, under Scenario Manager >> Get The App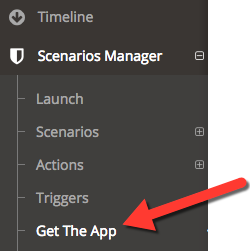 The key will be six characters long, located under the App Store and Google Play links (shown below):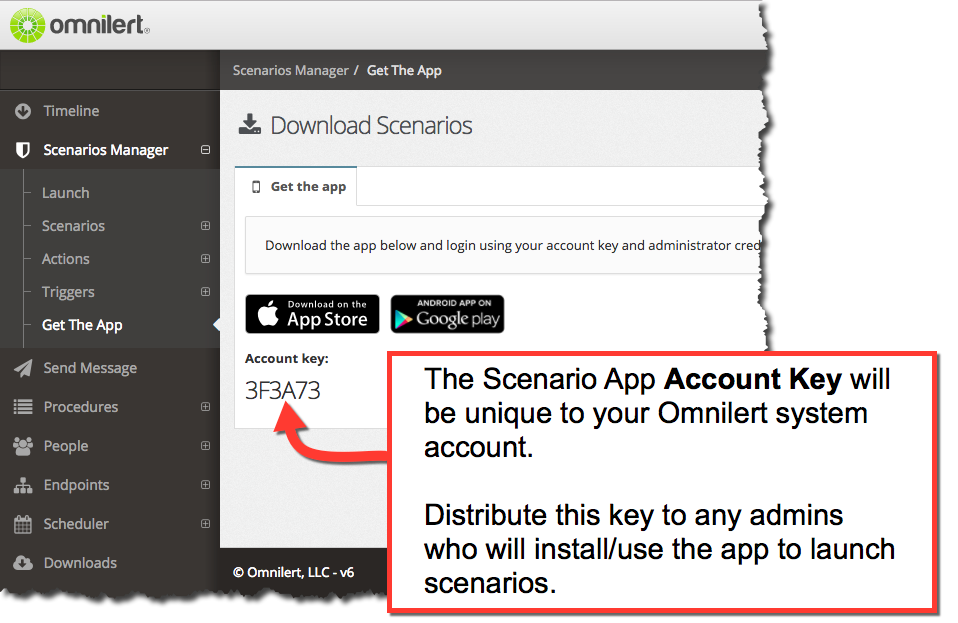 Note: They key shown in the image above is an example and is not your account key. Your key will be a different six character combination.
Your Omnilert app Account key will be unique to your system. Distribute this key to any/all admins who will install the app on their phones/tablets.
They should only need to enter the Account key once, as the Scenarios app will store the key for future logins from that device by default.*
---
* Keep the key! If you wipe/reinstall or otherwise reset your Scenarios App on your mobile device, you may need to re-enter the Account Key when resuming use of the app.