Actions do not become available for assignment to a Scenario until you make them "active". This allows you to work on an action without interfering with the production use of Omnilert 6.
View Inactive Actions
To view Inactive actions, set the filter in Scenarios Manager > Actions to "Inactive"

Activating an Action
Select the action and then choose "Activate" from the menu.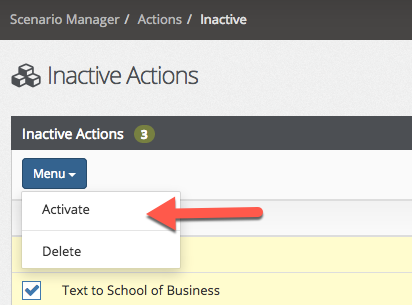 To learn more about editing actions, see this video.