Active Endpoints are delivery services that are currently configured and enabled for your organization's Omnilert service. These endpoints will be those shown on the Send Message and message composition windows.
View all active endpoints on the Endpoints >> Active menu of Omnilert.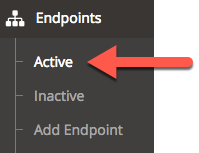 The list of active endpoints provides overall configuration information at a glance: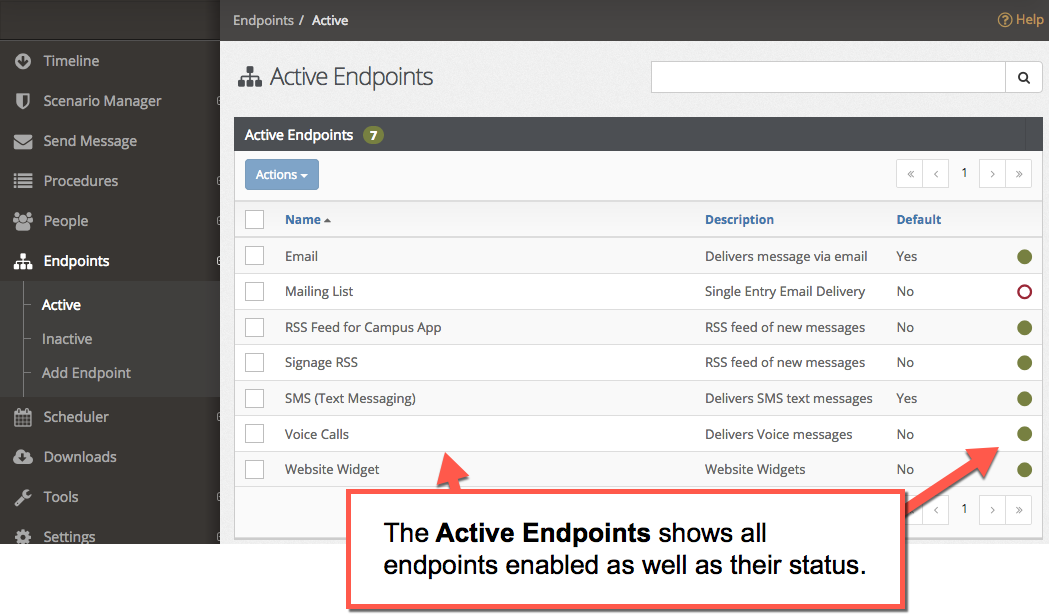 Each endpoint will show its name, description, whether or not it's selected by default, and its status.
A solid green circle

indicates that the endpoint is configured and available (if it's connecting to an external server).
A red circle

indicates that the endpoint is either misconfigured or unreachable. Hovering your mouse over the circle will show the reason for the red status.
Endpoints with red circles cannot be selected when sending a message. You'll first need to resolve the problem before that endpoint can be used.
Note: If an endpoint needs to be taken offline for maintenance or to reconfigure it, simple make it "inactive" by selecting the endpoint and choosing Inactivate from the menu at the top of the list. That'll send it to the Inactive Endpoints list.