If you'd prefer to send your message at a later time, use the Schedule delivery option on the Send message button's dropdown list.
A window will pop up with options for your scheduled delivery.
Enter a Name for this schedule and (optionally) a description. Then select the date and time you'd like your message to be processed and delivered.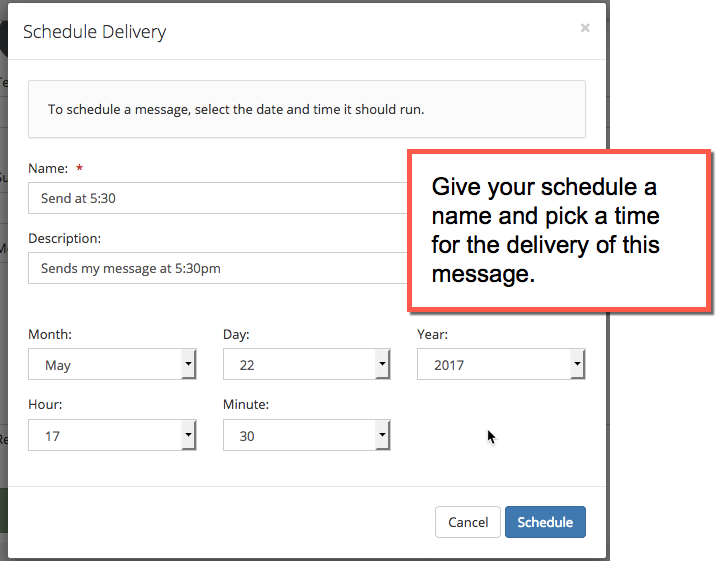 You can view your scheduled messages on the Scheduler page.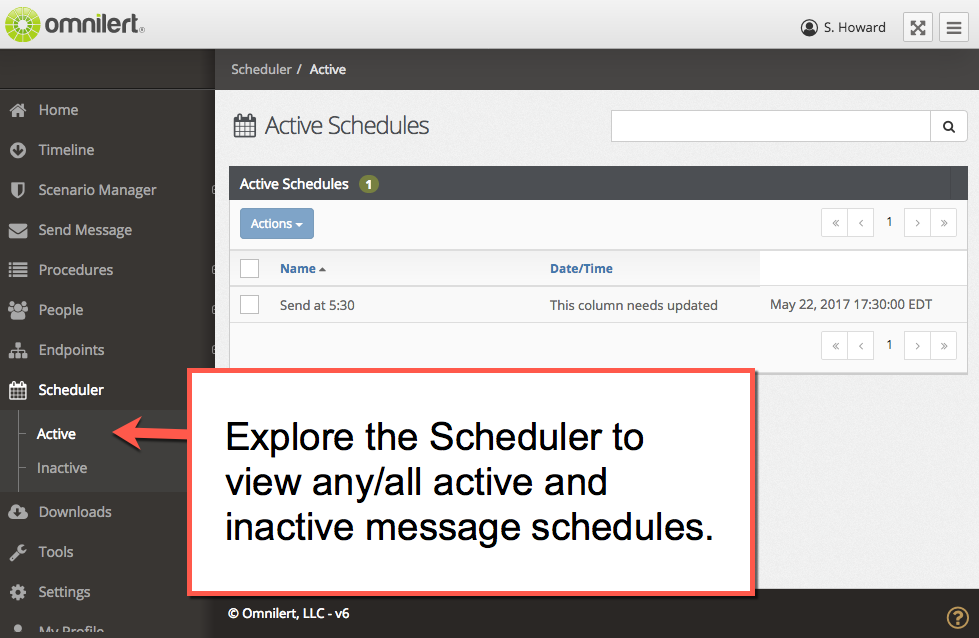 Please note that changes to message templates and scenarios will not change the content of a scheduled message.
How to run a message before its scheduled date/time
If you've scheduled a message but decided that this message needs to happen now, not later, you can force Omnilert to "run" the job now.
Open the Scheduler >> Active page, select the desired message and then choose Run now from the menu to run the message immediately.

Recurring/Repeat Scheduled Messages
Omnilert offers an optional recurring schedule feature. See Scheduling a message (recurring delivery) for more information.