Inactive subscribers are disabled and will not receive alerts via SMS, email, voice, or TTY endpoints.
View inactive subscribers on the People > Subscribers list by filtering the view to "Inactive".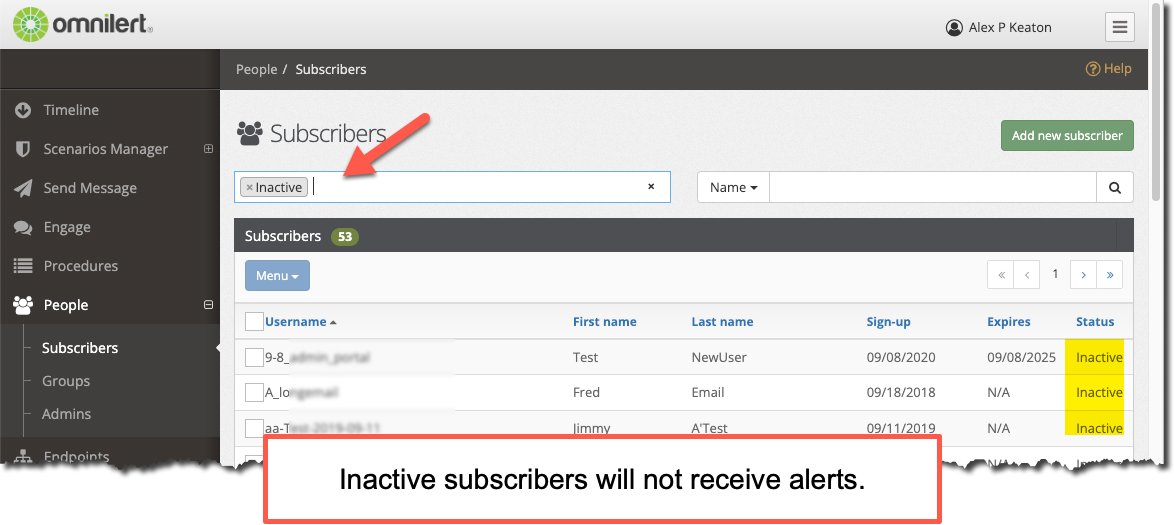 Why make a subscriber "Inactive"?
This status can be used to temporarily disable a user's account, which can be helpful for users who leave temporarily or just need their account paused while away on vacation.
To re-activate an inactive subscriber's account, choose "Activate" from the menu at the top of the list.