Naturally, no special "app" is needed to use Omnilert from your mobile device. The entire administrator portal will work from any mobile device. (See Mobile Access)
However, for convenience, you may wish to add a link to Omnilert's admin portal to your device's "Home Screen" for quick access while on the go.
Step 1: Open the Omnilert admin portal login URL in Safari
Open your admin login page in your device's default web browser (e.g. Safari). Don't log in yet. Rather,  tap the "Share" button at the bottom of the Safari browser.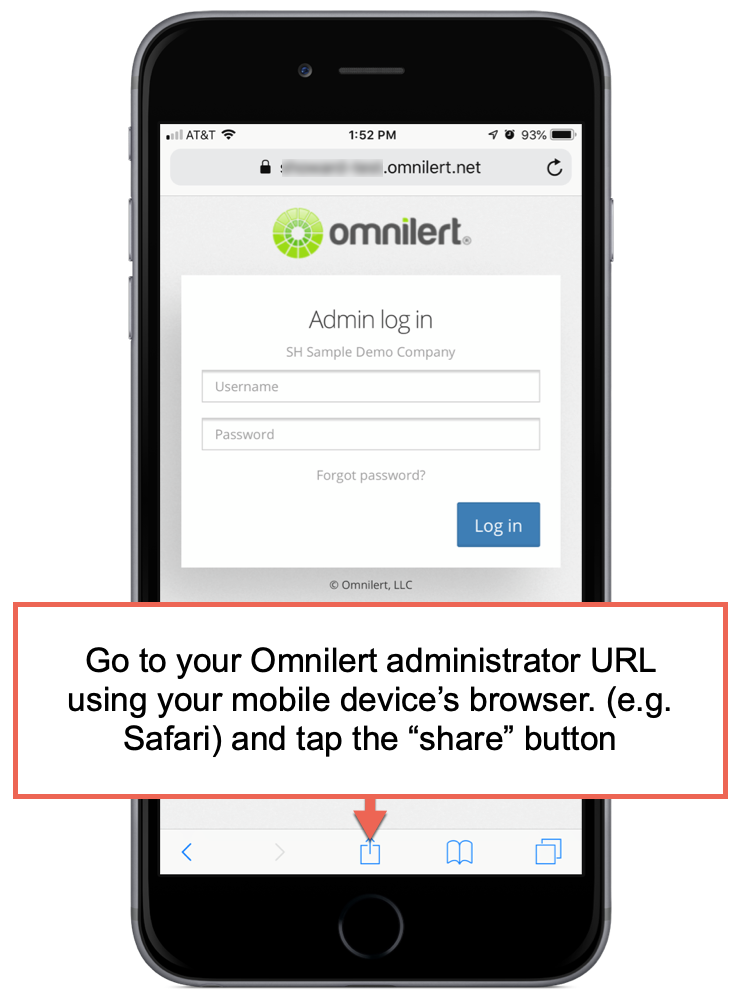 Step 2: Choose "Add to Home Screen"
From the menu, the pops up, choose "Add to Home Screen". You may need to swipe to the right or choose "more options" to see this option, depending on your device's settings.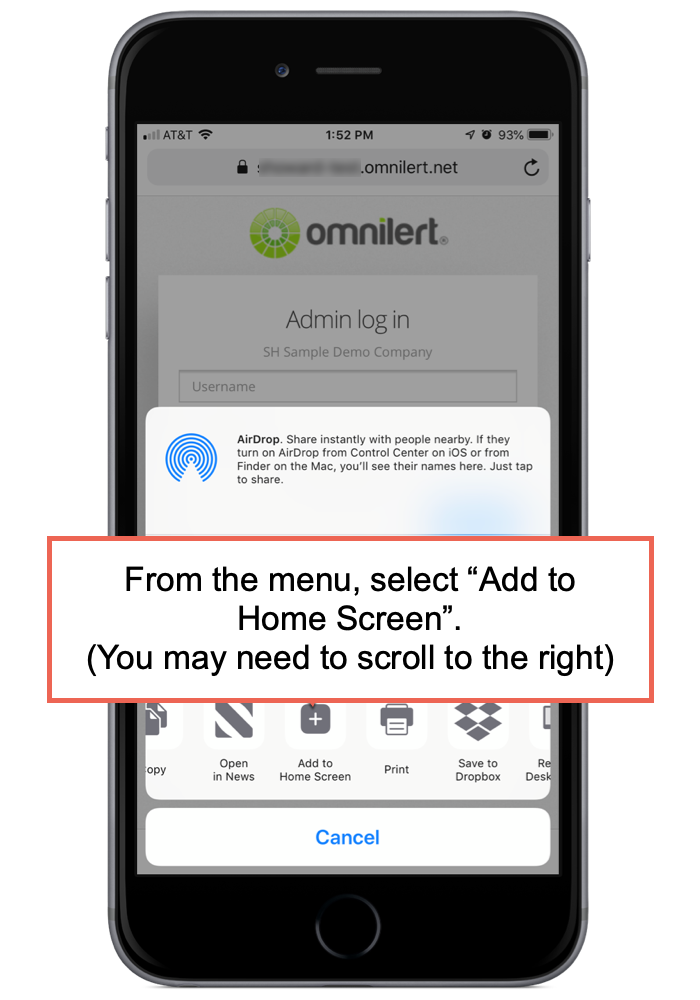 Step 3: Rename the icon (optional)
You can now set whatever name you'd like for this new icon. We recommend calling it "Omnilert" for ease, but you can use whatever name you'd like.
Then tap Add to add the new icon.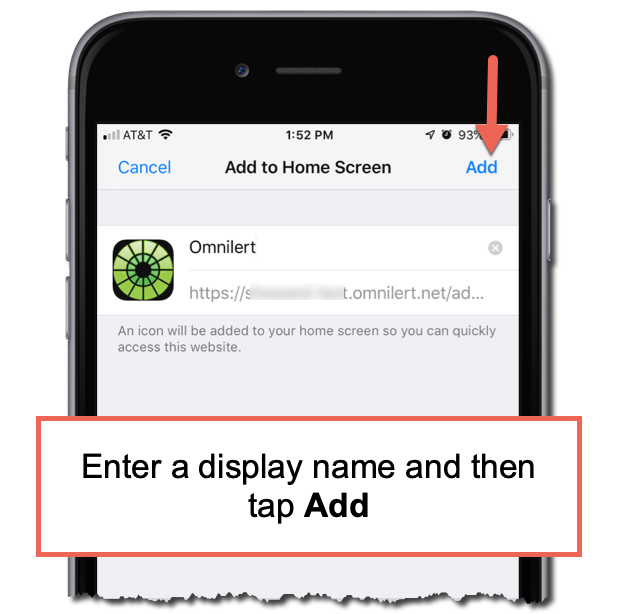 ... and that's it! You'll now see an Omnilert icon on your iOS device's "Home Screen". Tap that icon to quickly access the login page for Omnilert from your iOS device.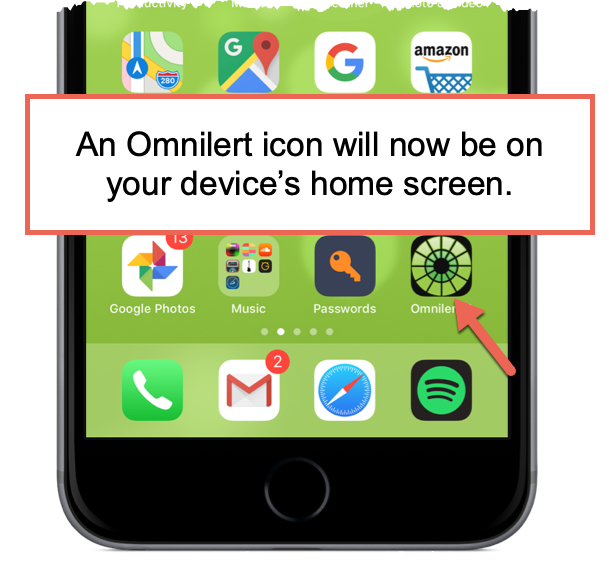 Additional Information
Follow these steps for any iOS device (iPhone / iPad). 
Note that you will still need to log in as an admin to send messages. However, the device may allow you to save your password and/or use fingerprint or other authentication, depending on your device's options/settings.
You can use a very similar method for Android devices. The menu options will vary slightly, but the same principle applies: Add a link to your home screen!