Omnilert includes a feature to view the ten most recent alerts sent to an individual user. To view recent messages:
Open People >> Subscribers and select the Active subscriber list (if searching for an active subscriber, of course.)
Then, locate the subscriber and check the box next to their username.
Choose Recent message activity from the menu.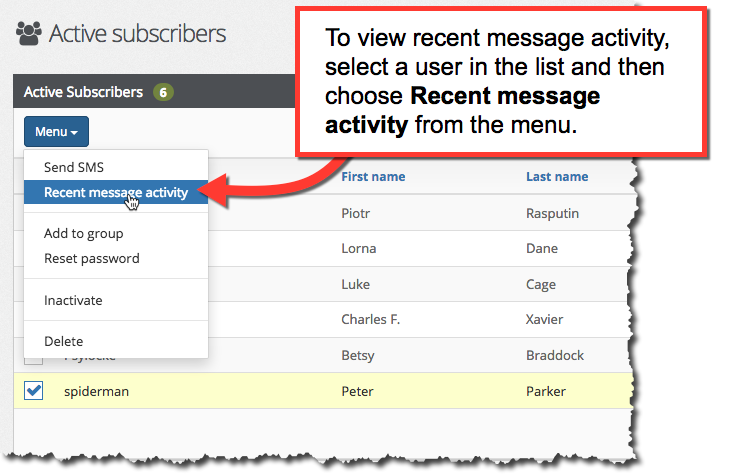 A window will open showing the ten most recent messages to/from this subscriber.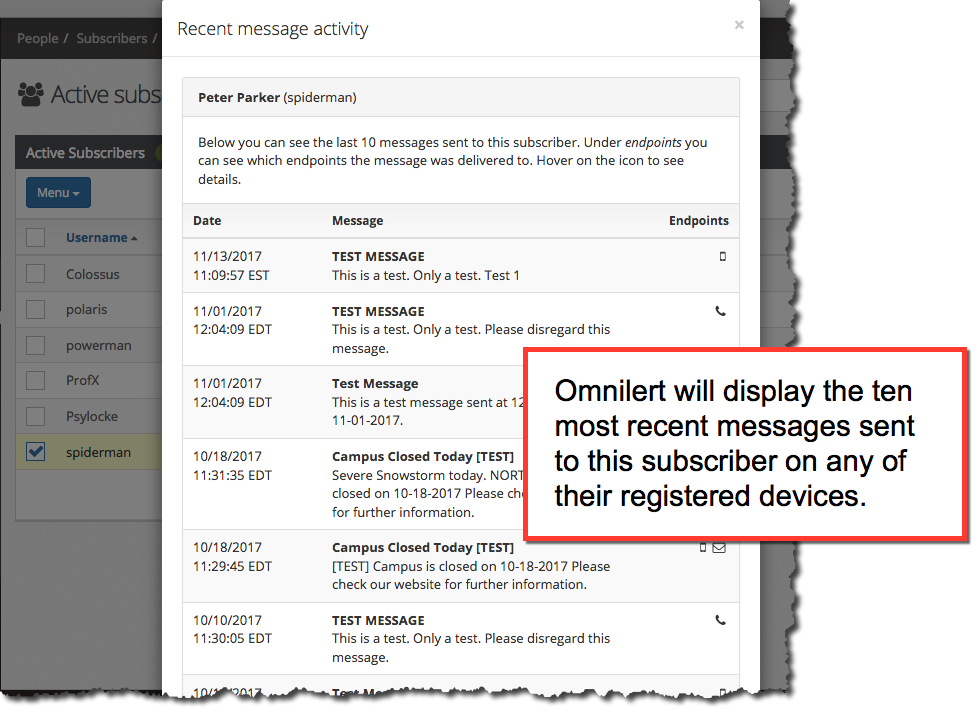 To view details about a specific message, hover your mouse over the relevant icon in the details.