If using the Email Format option to send rich text (HTML formatted) emails from Omnilert, Omnilert can track when the email was "read" by the recipient system.
You will notice that emails will show as "Email Read" in the Message Activity and Timeline message details.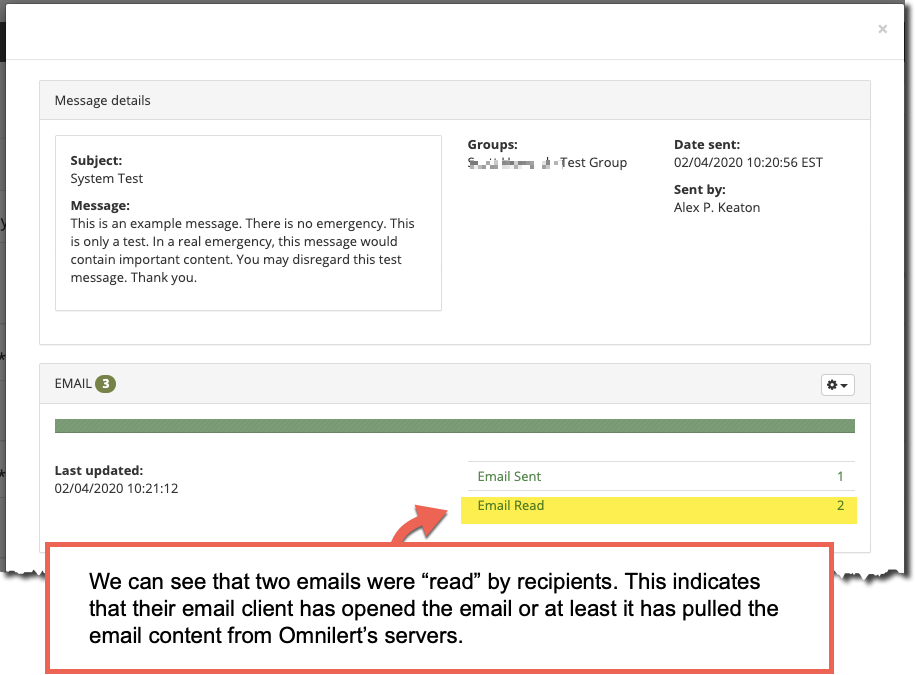 This indicates that Omnilert's servers detected the browser's attempt to retrieve the HTML content for this message. Ostensibly, the email has been read.
Of course, Omnilert can not determine if the end-user actually reads the content displayed. Omnilert can only determine that the recipient's email system retrieved the HTML content.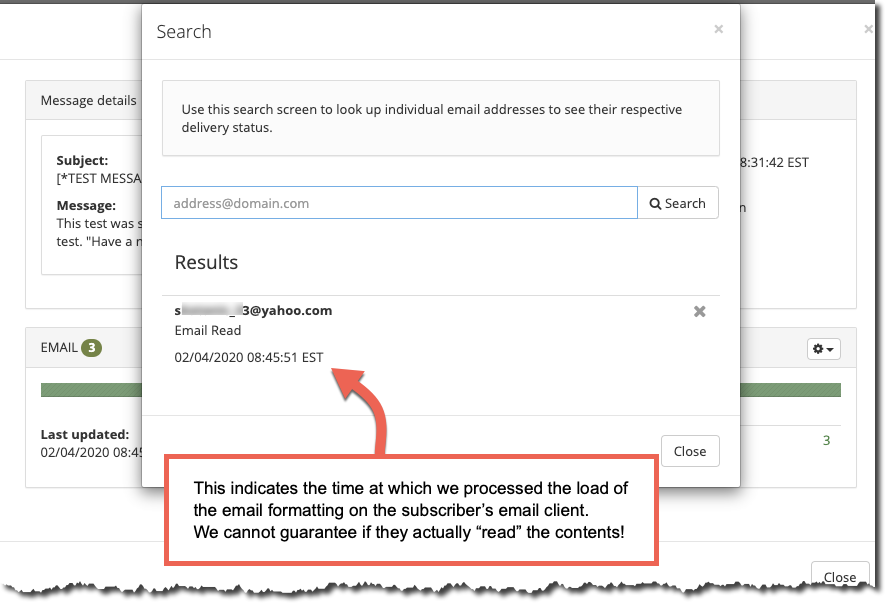 When viewing a specific email address's delivery information, note that the "Last Updated" timestamp for "Email Read" receipts will indicate the time at which the email content was accessed at Omnilert's servers.
A note about email timestamps
The timestamps displayed may vary depending on the recipient's email client. Some email systems may "pre-load" email content, resulting in an immediate "Email Read" timestamp, regardless of when the person actually opened the email. Others may only read the content when the end-user actually opens the message, giving a more accurate picture. (This is dependent on the recipient system, so results may vary.)
As such, there will usually be a gap between the "create date" for a given email message and the "last updated" time.