To filter your view of subscribers by a specific Group, use the search option at the top of any of your subscriber lists in the People >> Subscribers menu.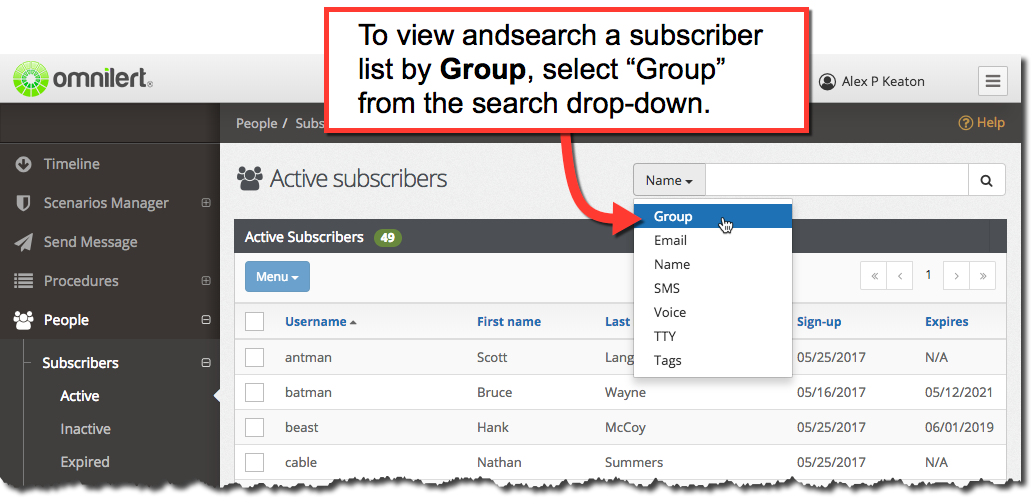 Then select the desired group from the list of groups and click the search button

 to filter the list.
Note: Admins can only view groups to which they have permissions to view either through their group assignments or by their admin role.
Groups with "[P]" after their name are Private Groups. (Private groups are not displayed within the subscriber portal.)