Ordinarily, Actions are initiated as part of a Scenario.
However, one or more Actions can be launched independently from use as part of Scenarios.
To launch actions, simply visit the Scenarios >> Actions >> Active section of the main menu to view the list of active Actions in the account.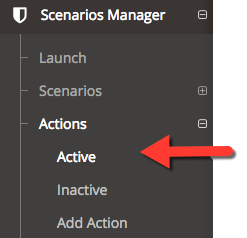 Select the desired action(s) from the list and then choose Launch from the menu to trigger the actions to launch.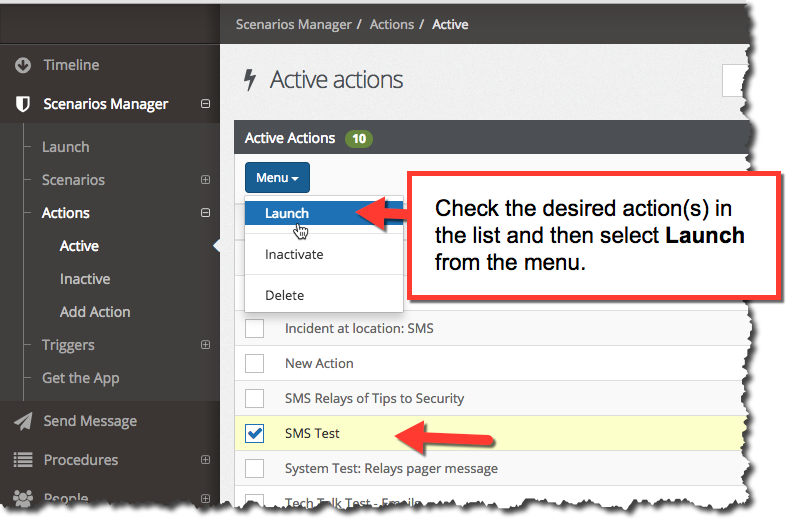 You will then see a preview of the message and be prompted to confirm the launch.
Click "Launch" to proceed or "Cancel" to cancel. Once launched, messages configured within the selected actions will be sent.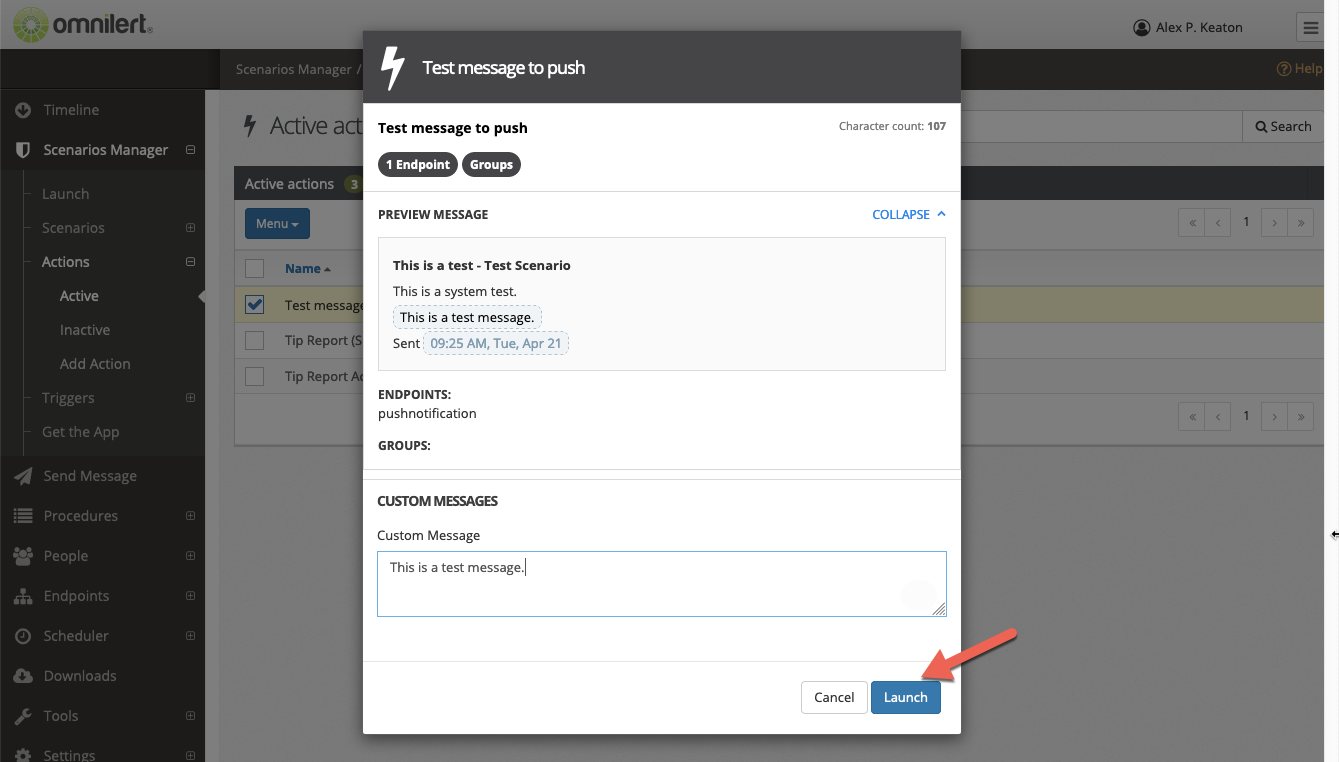 Actions launched in this way will appear in the Timeline with a distinct lightning bolt icon.