You can assign access views to your subscribers to help focus messaging using the "All Subscribers" function on the Send Message page.
When a view-restricted admin sends a message to "All Subscribers", subscriber endpoints (SMS, Email, Voice, and Mobile App/Desktop) messages will only be sent to the subscribers within their assigned access view(s).
Please Note: Sending messages to a Group will still send that alert to every subscriber within the selected group, regardless of any access views assigned to the subscribers.
Assigning views to multiple subscribers
To assign an access view to a subscriber manually:
Go to People > Subscribers
Select the desired subscribers in the list by checking the box to the left of their names.
Select Add to access views from the menu at the top of the list.
Then simply select the desired access view(s) from the dialog to add one or more access views to the selected subscribers.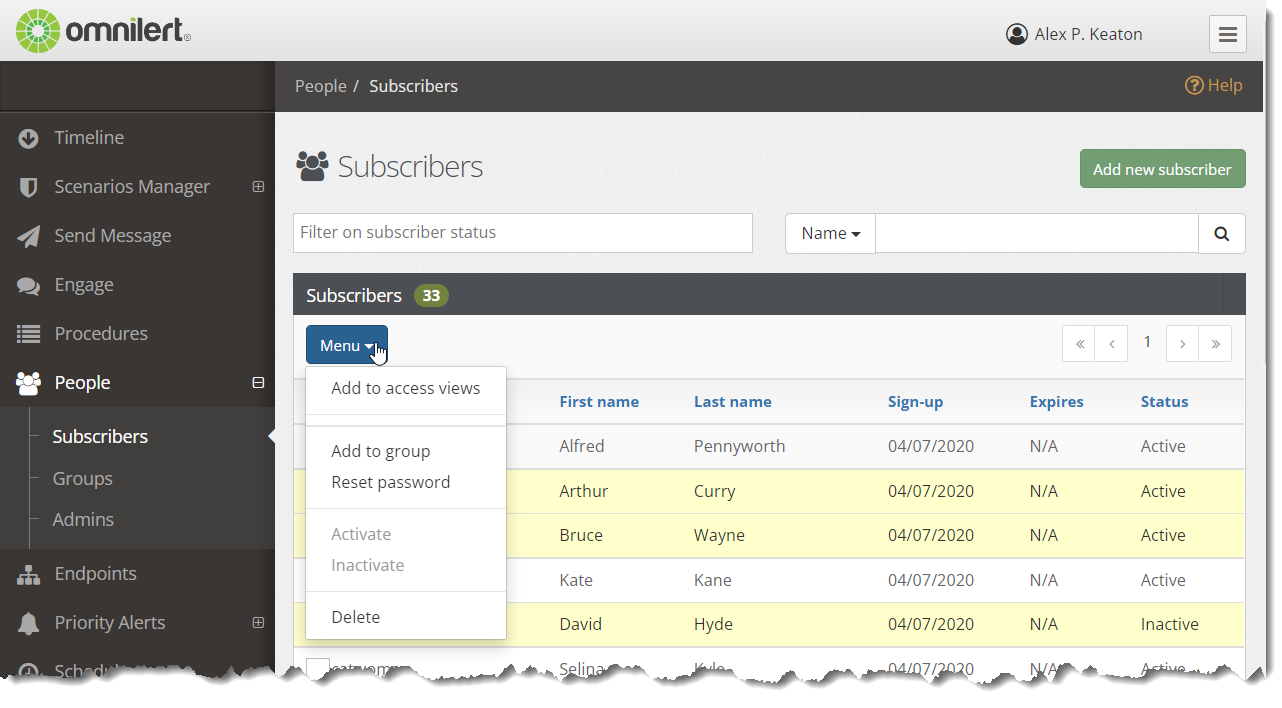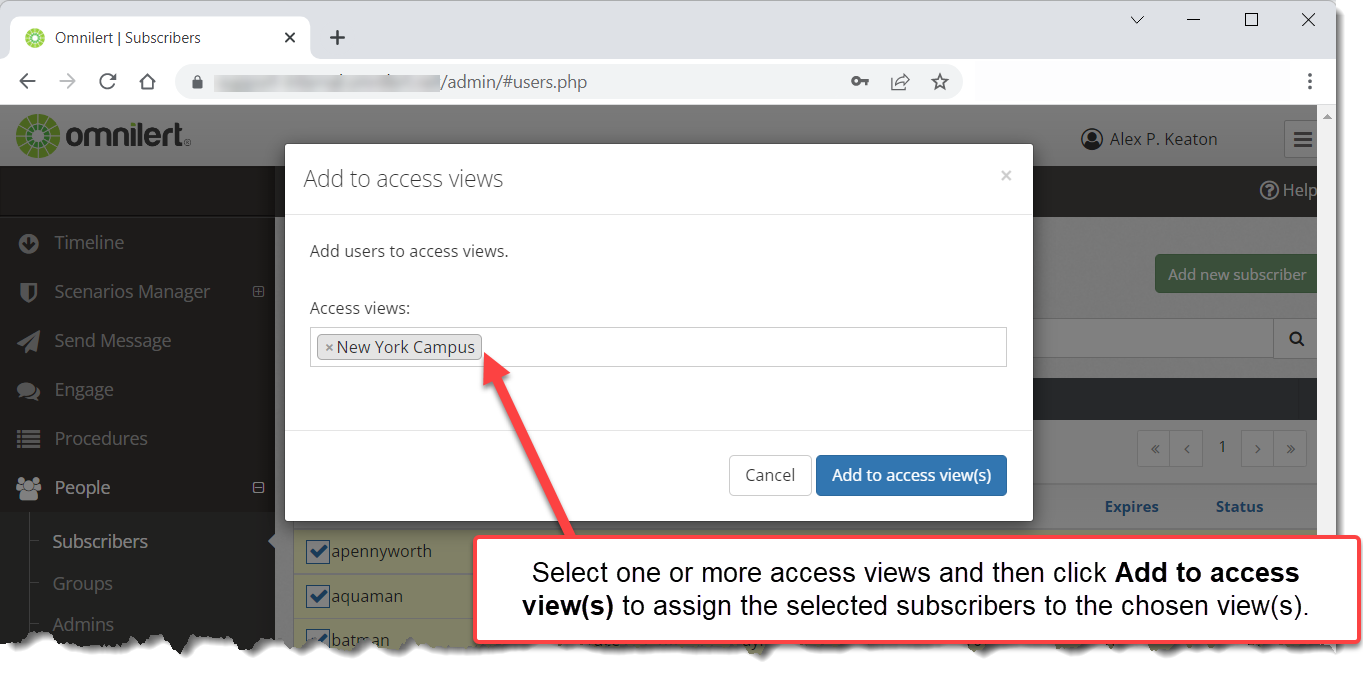 Review/change the Access Views for an individual subscriber
You can also view/edit the access views assigned to subscribers individually on the "Details" tab of each subscriber.
Simply click on the subscriber and then adjust the subscriber's name in the list. The Details tab will include a section to view/edit the Access Views assigned to the subscriber's record.