Assigning access views to Groups provides a simple way to restrict which admins can view/send to which groups within Omnilert.
To assign one or more access views to a specific Omnilert group:
Go to People > Groups
Select the desired group from the list of groups
Select the desired access view(s) on the Details tab for the group.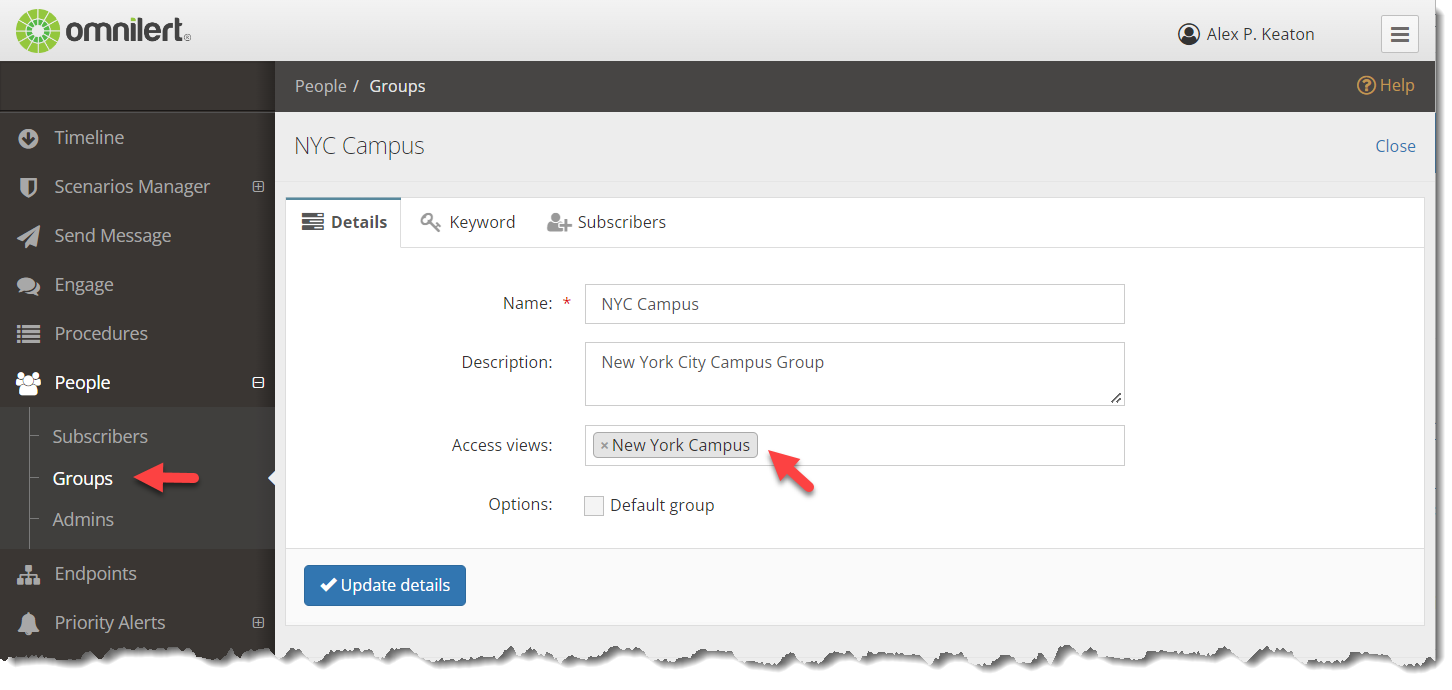 Looking to add many groups to one access view?
You can add multiple groups to an Access view checking the box next to each desired group in the Groups list and then choose Add to access views from the menu at the top of the list.
Once a group is assigned an access view, any view-restricted admins with that same view assigned will be able to see and use that grouping within Omnilert.