Welcome to your new Omnilert Notify SE system. As a new admin, this article will help you get started.
As a mass notification system, there are two types of "users" of Omnilert: Admins and Subscribers
Admins: Those that manage the service and send out alerts.
Subscribers: The recipients who sign up to receive your alerts via texts and/or emails.
Each has its own separate Omnilert portal.
Logging in as an Admin
Naturally, admins have a very different function from subscribers. As an admin, you will log in via the "admin portal". If you've just started, the web address for your administrator portal should have been emailed to you.
That link will bring you to a login page like the one shown below: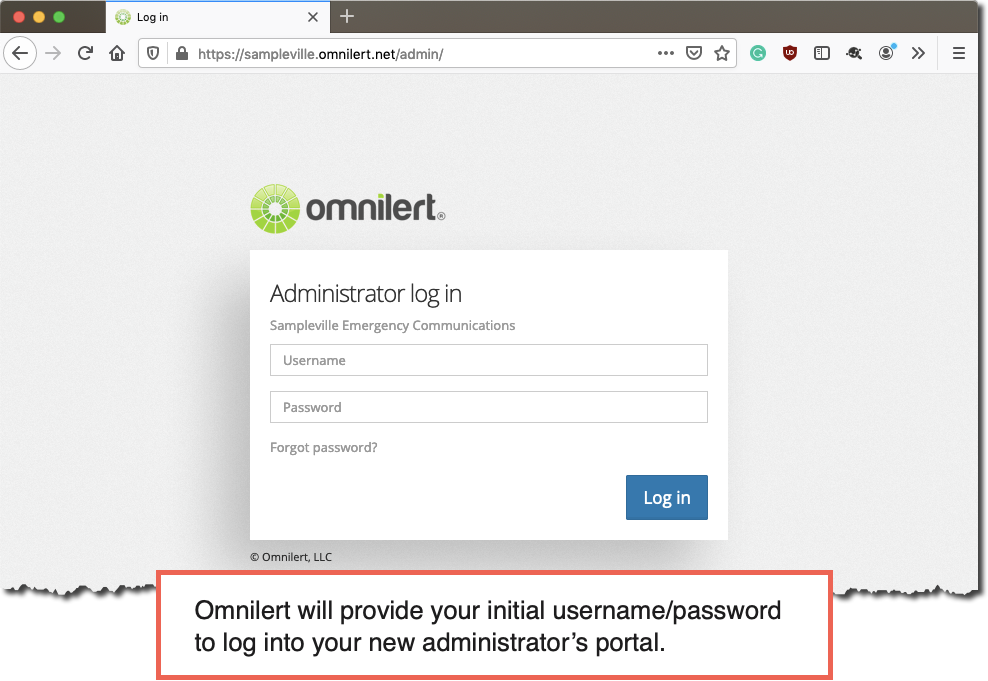 Enter your initial username and password into the form to log in.
Once logged in, you'll see the Timeline. The timeline is a list of events (messages) sent out from your Omnilert system. Naturally, as this is a new account, it'll be empty.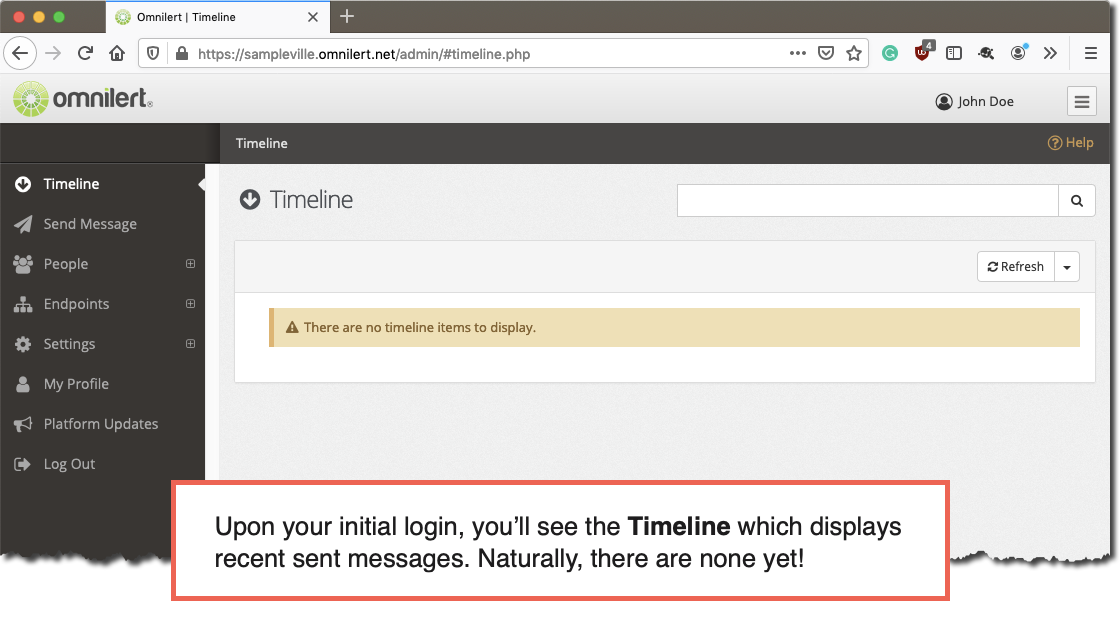 From this point, you're logged in as an admin. You can use the left-hand menu to navigate to the various settings and features available to you:
To log out, simply click Log Out on the left-hand side.
Notes and Tips:
Watch the following video for a quick walkthrough of the basic setup: Omnilert Notify SE: Basic Settings [Video]
The Omnilert portal can be used both on a computer browser or your mobile browser (iPhone/Android). No special "app" is needed.
If logging into the Subscriber Portal to view the end-user (subscriber) side of the process, be sure to use a separate browser as the system will only allow one login session at a time.