Omnilert Notify SE version allows the administrator to view and remove subscribers from the system. Watch the video below for a brief overview of how to view the subscriber list and contact details.
Note that Omnilert Notify SE does not permit administrators to edit or insert subscribers manually.
All subscribers must self-register via the Subscriber Portal provided with Omnilert Notify SE to receive alerts.
Viewing Subscriber Data:
As an administrator, you can view and even remove subscribers from Omnilert as needed. View subscribers on the People > Subscribers section of the admin portal.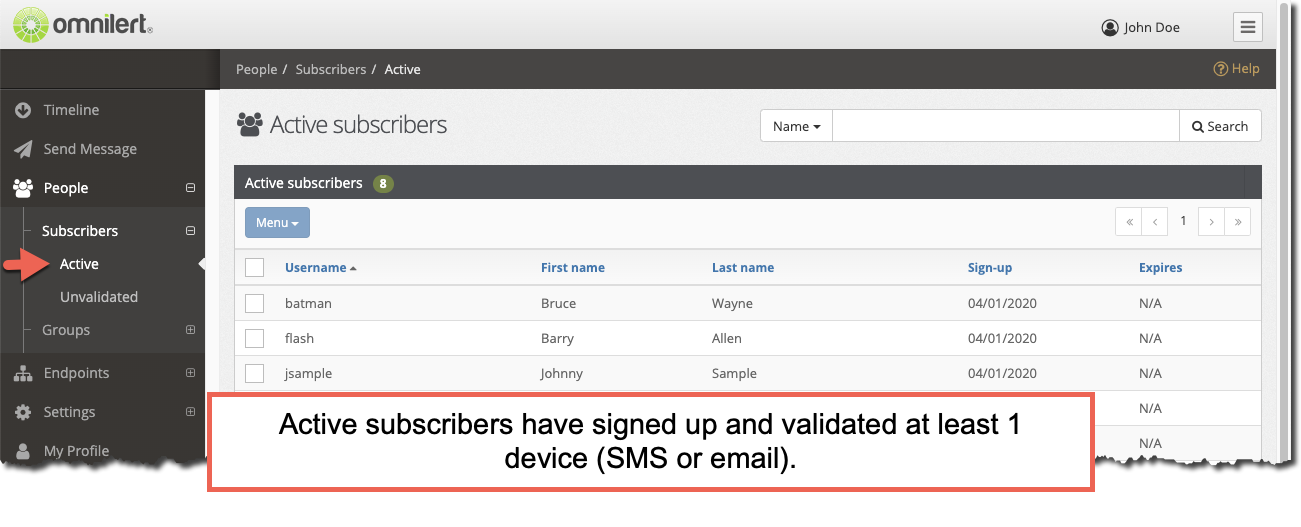 There are two categories of subscribers in Omnilert Notify SE:
Active - These are subscribers who have added and verified at least one device (SMS or Email) in their subscriber account. They will receive messages on any active/validated devices.
Unvalidated - These are subscribers who have created an account but didn't complete the process for validation. This also includes any subscribers who signed up but didn't add any devices at all. Unvalidated subscribers won't receive any messages.