The Procedures >> Active list shows all currently "active" Procedure documents available in the system. Active documents can be attached to Scenarios and/or viewed in the Scenarios App.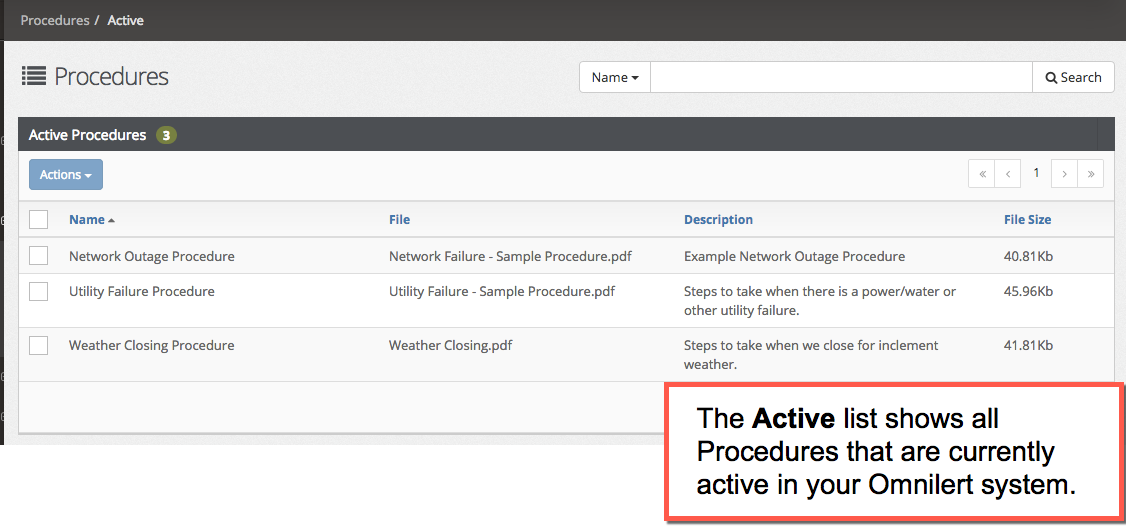 To edit a Procedure's properties, simply click on its name.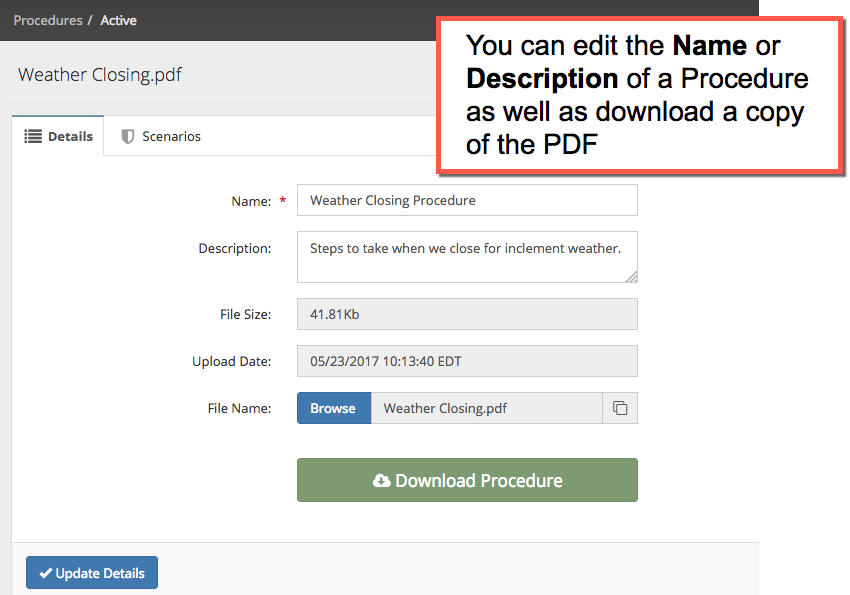 Click the Scenarios tab to choose which of your current scenarios will be linked to this procedure document.