The Procedures >> Active list shows all currently "active" Procedure documents available in the system. Active documents can be attached to Scenarios and/or viewed in the Scenarios App.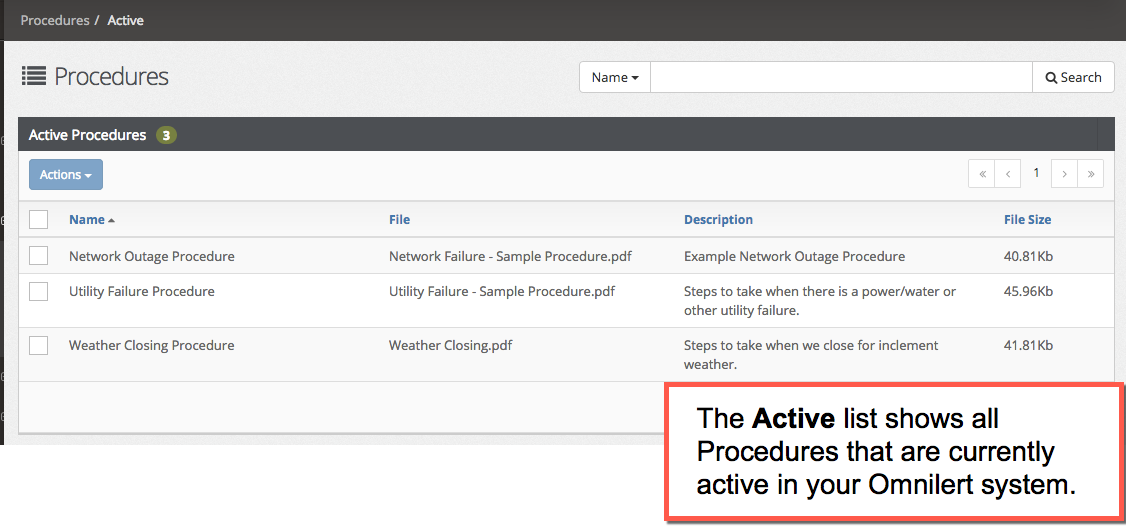 To edit a Procedure's properties, simply click on its name.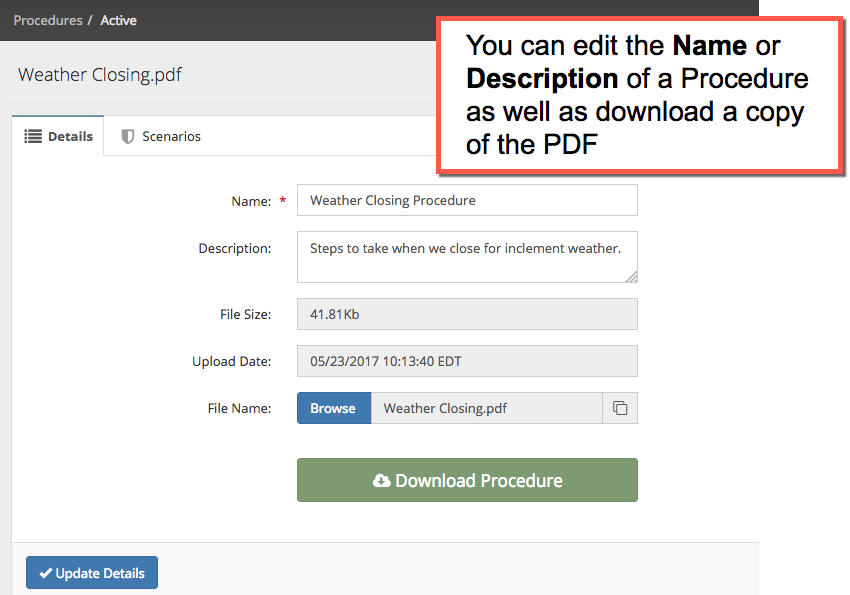 Click the Scenarios tab to choose which of your current scenarios will be linked to this procedure document.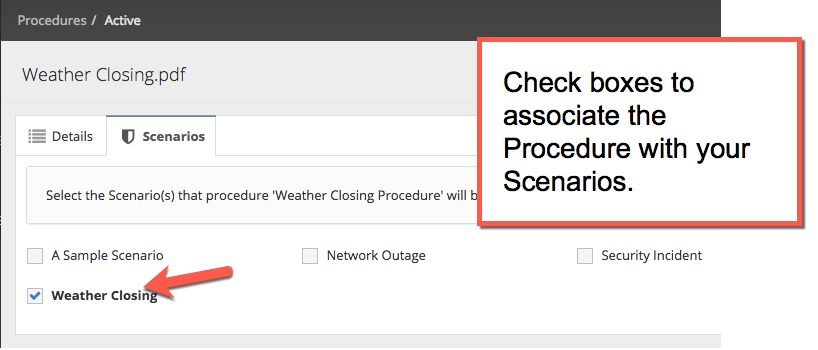 Note: Attaching a procedure to a Scenario does not attach the Procedure's PDF to emails or any other endpoint. Rather, it makes the procedure visible to the sending admin in the Scenarios App or within the Admin's Timeline.