The Subscribers Reached Report gives a snapshot of messages delivered via the standard delivery methods of Email, Text (SMS), Voice, and the Omnilert Mobile App (push notifications). The time interval of the chart/report can be adjusted at the top of the chart using the arrows provided.
Hover your mouse over the numbers to see a description of what is being calculated. (Note that the initials "EVTA" refer to the combination of Email, Text, Voice, and Mobile App.)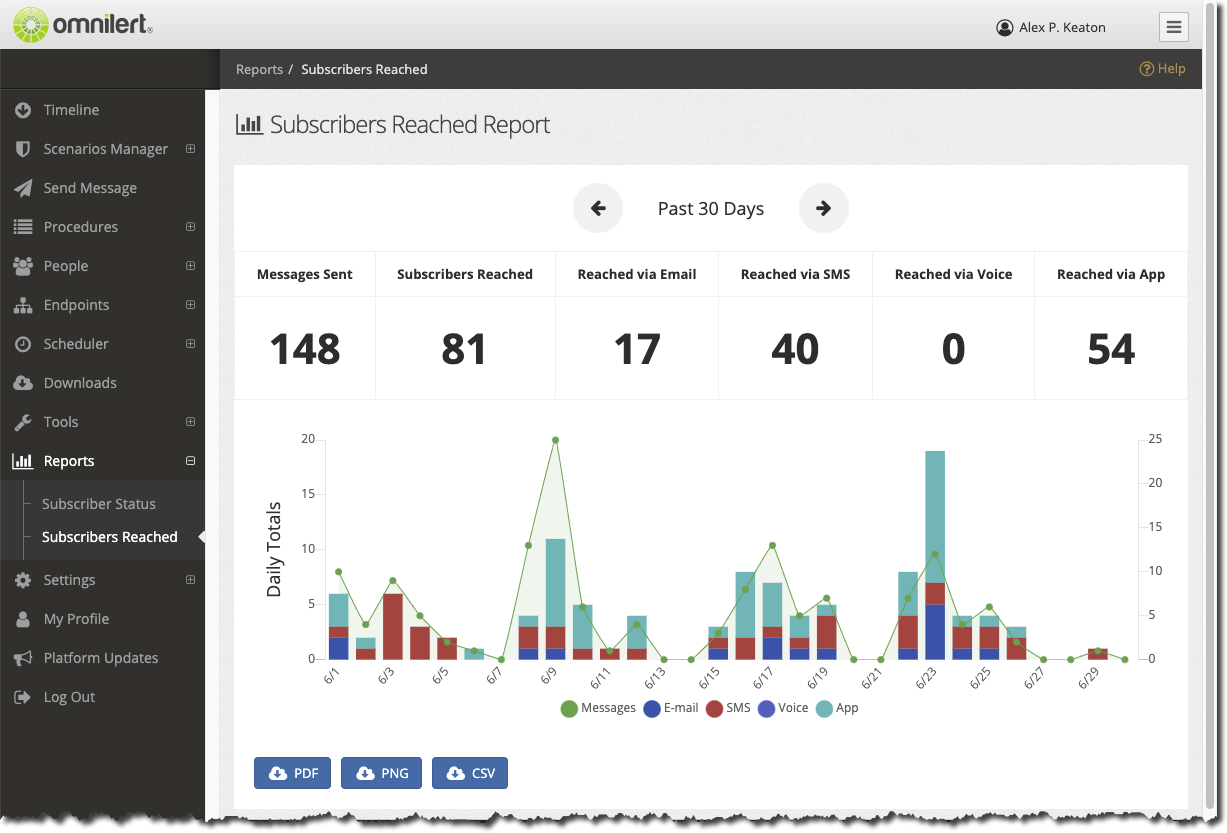 Adjusting the report:
You can make adjustments to the data displayed as well as the time interval of the report.

Note that these reports are calculated on-the-fly, so it can take several seconds for the data to be accumulated and the graph displayed.
Utilize the arrows at the top of the chart to change intervals.
You can show/hide data types by clicking on the labels below the chart.
Exporting/Downloading Reports

To export a printable document or image of this report, click Export PDF or Export PNG.
To export the data elements used for this report, click Export CSV.
Once generated, you can download the file from the Downloads page in Omnilert.