Yes.
Standard SMS has a maximum length of 160 characters. However, the messages that organizations send are often much longer than that short limit allows.
To help get a clear message out to you, Omnilert will shorten long text messages by displaying a shorter link.
Each message will have its own, unique address. Those short links are of the format https://omnl.io/1a2b3b4d and will either link to a longer version of the message or a browser app with more functions.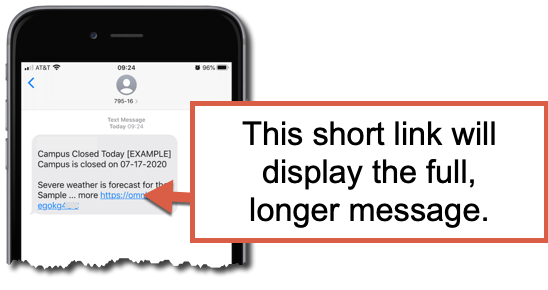 Simply tap/click the link to view the message in its entirety in your mobile device's web browser: