Omnilert can be configured to manage subscriber logins using Shibboleth / SAML. A non-federated SAML connection can be allowed using Microsoft's hosted Azure service.
Please see the attached PDF instructions for a walk-through.
This step-by-step guide will help you to configure Azure AD to act as an Identity Provider, allowing your subscribers to log in with their Active Directory username/password.
---
UPDATE TO INSTRUCTIONS:
Page 5 (Step 9) of the instructions shows multiple "Reply URL" options.
When setting up SAML on Azure, the "Reply URL" (ACS) should be set to:
https://shibboleth.omnilert.net/Shibboleth.sso/SAML2/POST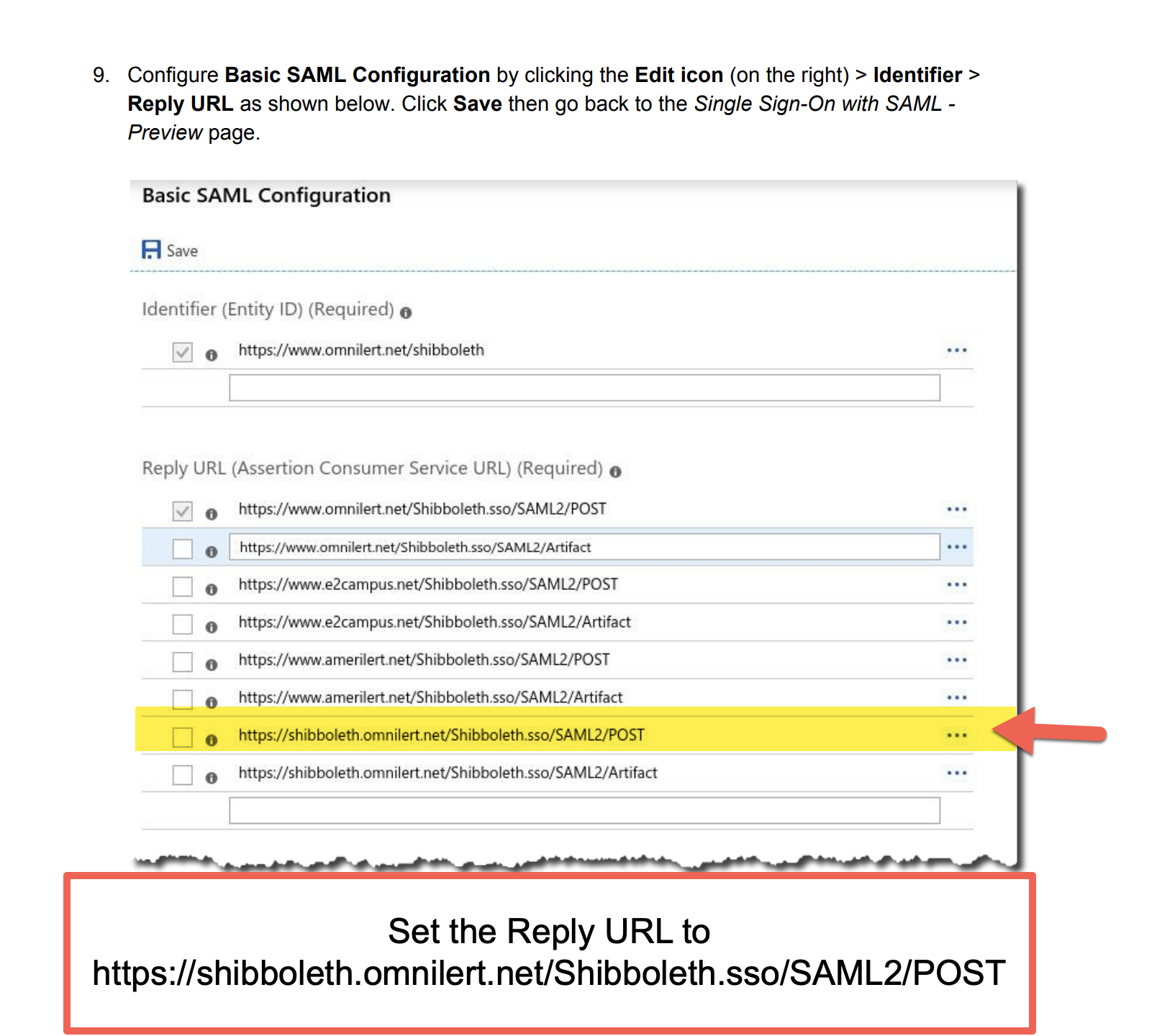 ---
Note: These instructions are provided as a general-purpose guide only. Omnilert cannot provide direct assistance with third-party systems such as Azure. Please consult with your local Azure administrator for specific information regarding your institution's policies and procedures.