Once Two-Factor Authentication (2FA) has been enabled on your admin account, you will be required to either enter an authorization code or use a recovery code to log in along with your normal admin password. 
Note: Two-Factor Authentication (2FA) requires you to receive a text to verify that you are really you. Thus you will need access to your mobile device to receive your authorization code. (If you do not have access to your mobile device or are unable to receive texts, see Using a recovery code later in this document. 2FA is provided for admin logins only.
Step 1
Enter your username and password to log in as an administrator at your admin login portal.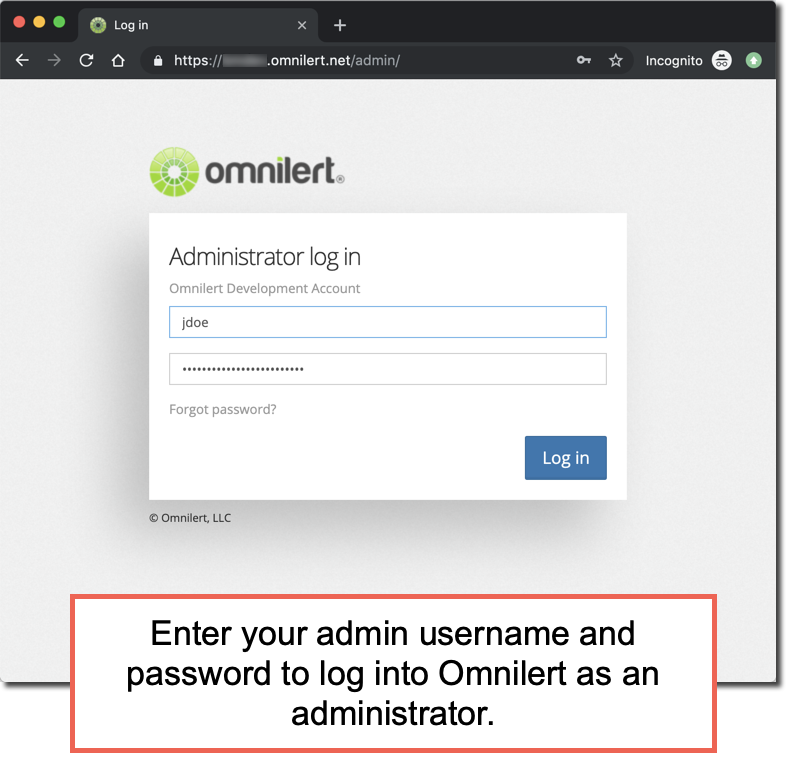 Step 2
Omnilert will send you a text with your 6-digit authentication code. Open the text to reveal your unique code. (You'll receive a different code each time you log in!)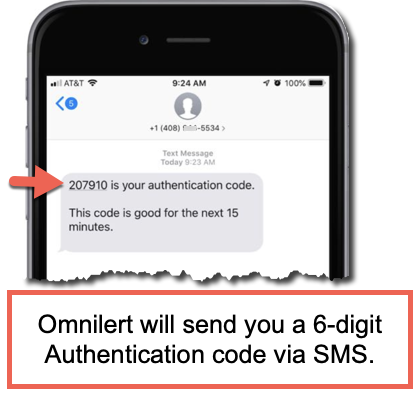 Step 3
Enter the authentication code into the space provided and then click Verify to log into Omnilert's admin portal via 2FA.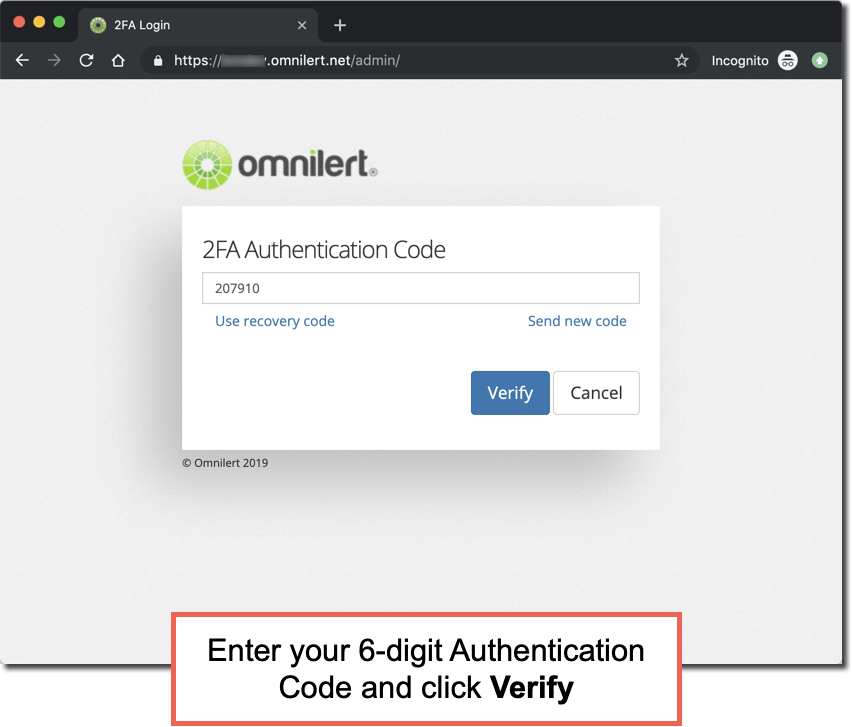 Once your code is verified, you'll enter the admin portal for Omnilert.
Logging in with a Recovery Code
If you are unable to access your mobile device, your device is offline, or you cannot receive a text message due to carrier issues, you can still log in. You'll need one of your "Recovery Code" codes. These are the long (32-character) random access codes that were generated when setting up Two-Factor Authentication. (See "Enabling Two Factor Authentication (2FA) for your own admin login account")
Recovery codes are long, complex, single-use passwords. An example code might be something like this:
 DZJAlTdS-KE9Yq1di-HPjztpuh-mhme5dLq
As you can see, it's not the kind of thing you'd have memorized, so it should have been written down or printed off when you first set up your 2FA login for yourself.
To use one of these codes for login, simply click "Use recovery code" when prompted for a 2FA Authentication code. You'll be taken to a screen where you can enter a Recovery code instead of the normal 6-digit code from SMS.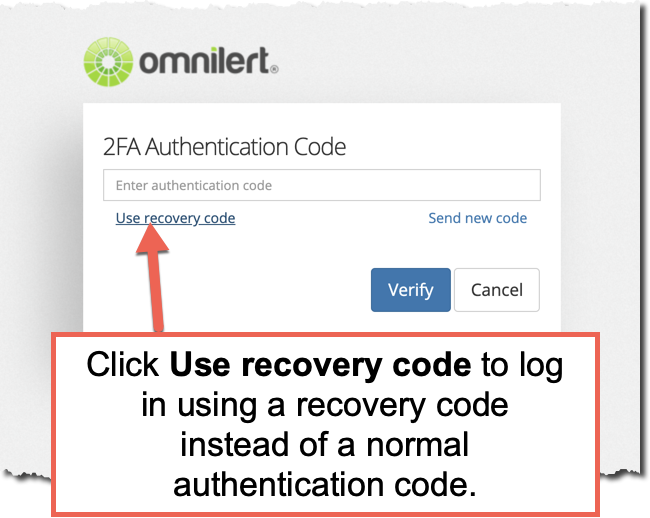 Then simply enter the recovery code as prompted and click Verify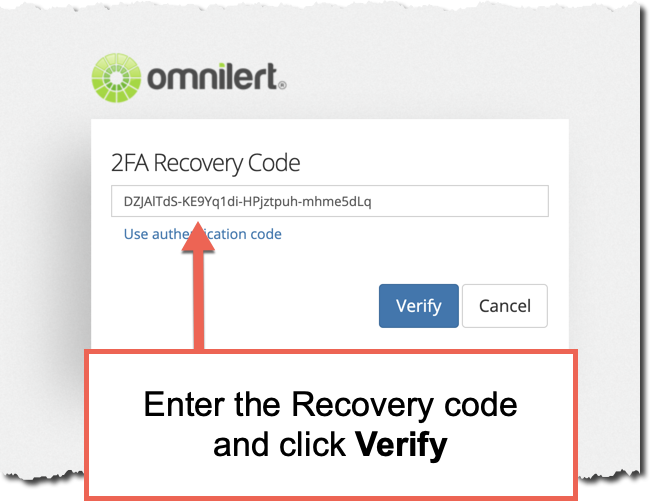 Once your code is verified, you'll enter the admin portal for Omnilert.
Please note: You can only use a Recovery code once. After use, the code is no longer valid. This is why Omnilert provides you with 10 different codes and the ability to generate fresh codes if needed. 
Recovery codes are not intended for "normal" login use. They are designed as a recovery method if you ever lose your phone, change phone numbers, or otherwise can't receive your 2FA Authentication code.