To view the membership of a specific Group in Omnilert:
Go to People >> Subscribers >> Active (or another list, if needed)
You'll notice a Search option at the top of the list. By default, the search uses "Name" to search subscribers by name from the full list. 
Change the drop-down to "Group" and you'll be able to filter the subscribers by your groups.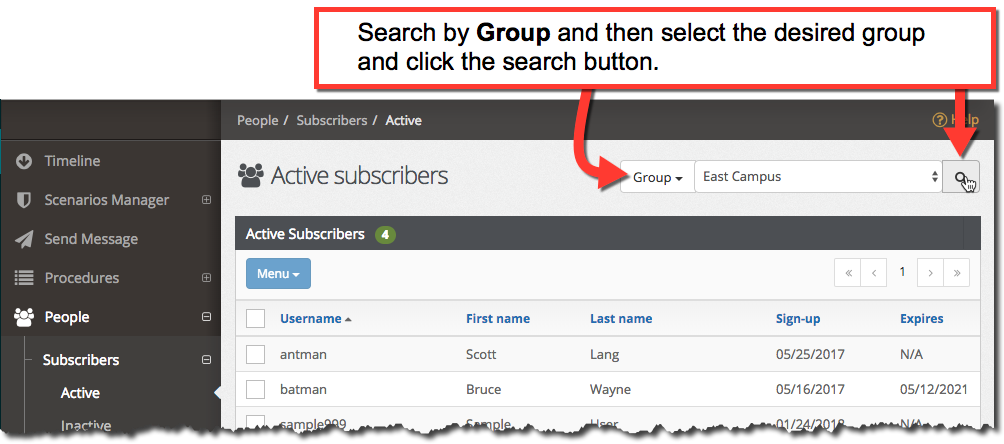 Looking to download a list of group members?
To download a list of members for a given group, go to the Tools >> Export section of Omnilert.