To view the membership of a specific Group in Omnilert:
Go to People > Subscribers
You'll notice a Search option at the top of the list. By default, the search uses "Name" to search subscribers by name from the full list.
Change the drop-down to "Group" and you'll be able to filter the subscribers by your groups.

From the People > Groups page:
The membership of a group can also be seen the Group Details screen for a given group. Click on a group in the list of groups and you will be able to view its members on the Subscribers tab within the detail view.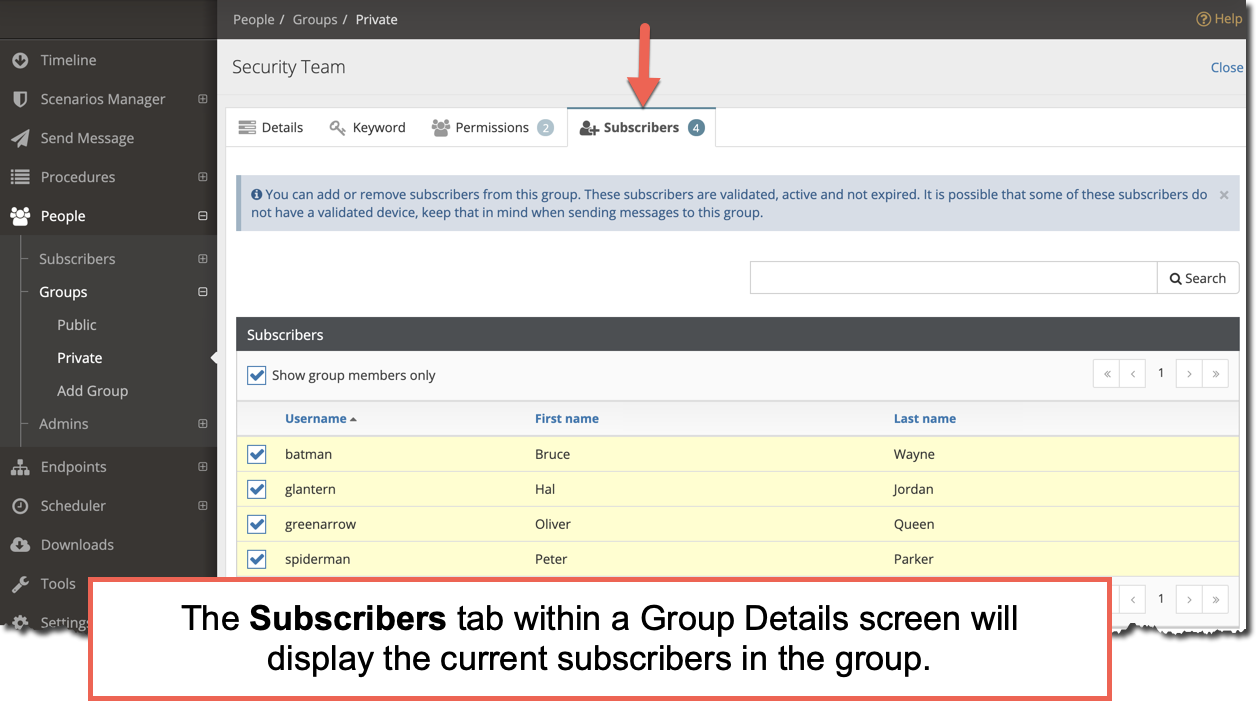 You can browse the list by pages or search for specific names if you've got a large group to parse through.
By default, this list will show members of the group with checked boxes in the list. Un-check a subscriber in the list to remove them from the group.
To browse/search all subscribers (including those not in the group), un-check the "Show group members only" box.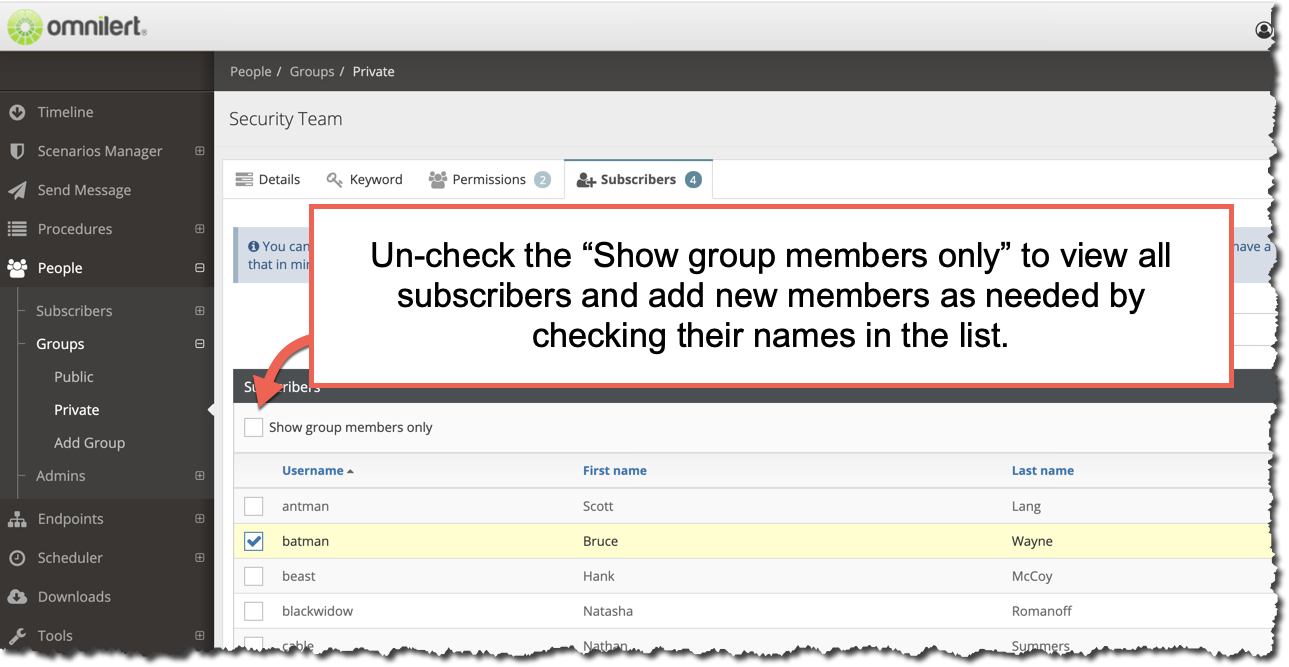 Any subscriber with a check next to their name is a member of the group. Check or un-check subscribers as desired to adjust membership accordingly.
Looking to download a list of group members?
To download a list of members for a given group, go to the Tools >> Export section of Omnilert.