Replying to a text in the Timeline is easy. Just click on the conversation, type your message, and then send.
Reply conversations will display the name of the admin who sent each reply as well as an option to download the conversation to save it for your own records.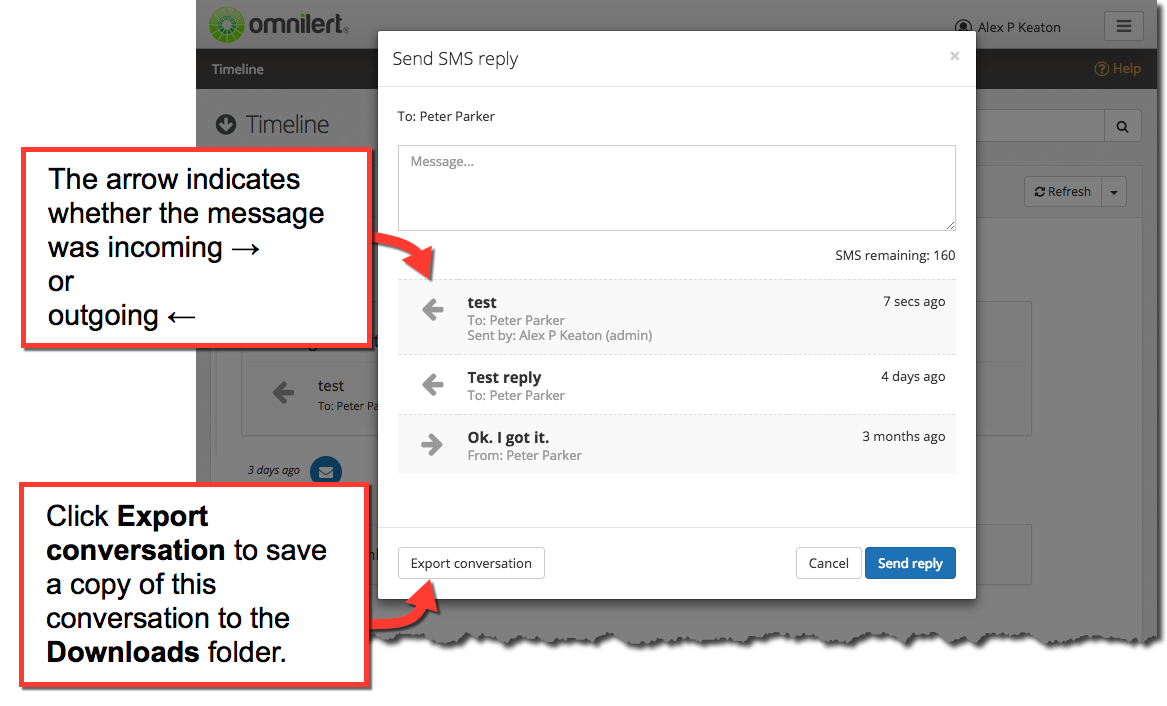 How to download a transcript of a text message conversation
By default, timeline events such as SMS conversations are kept in Omnilert for up to six months. After that time, they will be removed from the system. To download a transcript of the entire SMS conversation for your own archives, click the Export conversation button.
Omnilert will generate a transcript of this conversation as a CSV (comma delimited text) file. That file will be available for download from the Downloads section of Omnilert.