Unvalidated subscribers include any subscribers who have never completed the validation process for at least one SMS or email device within their account.
View a list of unvalidated subscribers on the People >> Subscribers >> Unvalidated menu of the Omnilert Admin Portal.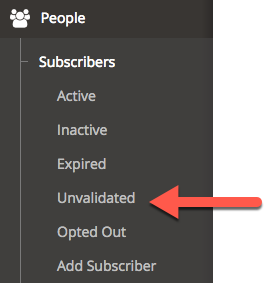 Unvalidated subscribers are hidden from the Active subscriber list.